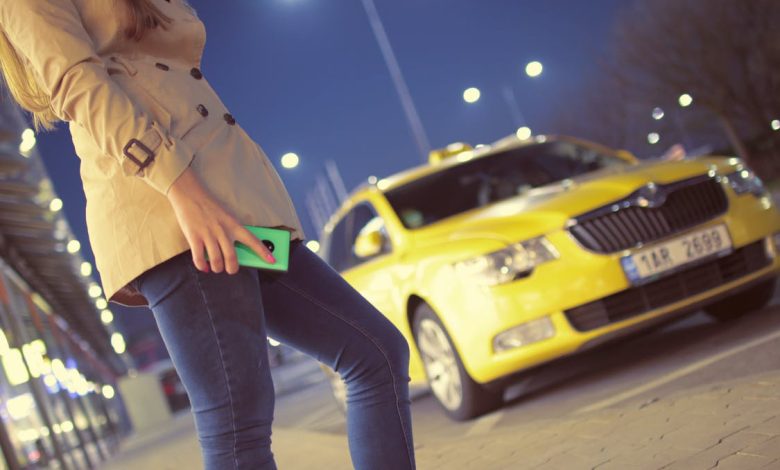 Ride booking apps have started to grow in popularity nowadays, given how it provides so much convenience to people who are struggling to commute. As digital platforms continue to emerge as well, they have made ride booking and hailing easier, with just a few clicks on their smartphones. They can now search and hail their rides, no matter what type of vehicle they prefer, all with just one tap. This, thus, makes their lives more convenient. 
As mentioned, in today's rapidly developing technological world, services ranging from buying flights to renting a hotel, and from online food delivery to even ride booking, done through smartphone applications, are available right at the doorway for people. People nowadays favor services that require little interaction, then let them do everything on a smart device. And actually, these applications are actually useful for both businesses and customers. Customers benefit from a convenient ride, while businesses grow and strengthen their brands.
There are quite a number of known and proven benefits that these applications provide, and all are considered to be the reason why people opt to try them out. Not only do these ride booking apps make everything convenient for commuters, but they let them save time and cost as well.
As everything has gone digital, the on-demand industry is flourishing. Along with aspiring business owners, established companies are also vying for attention in the on-demand market of ride booking apps.
On-Demand Booking
People can quickly and easily hire a cab through their smartphone by using on-demand ride booking apps. Users only need to enter the pickup location and destination to instantly book a ride, with whatever type of vehicle they need or prefer.
Furthermore, they can also feel the ease of booking in this case. People in today's hectic environment tend to disregard things that take time and require complexity. Thus, a rapid, simple, and pleasant application will result much better.
Real-Time Location Track
By hailing a ride through these ride booking apps, people can track the location and direction of their cab in real time. It even displays the anticipated time for the cab to arrive at their pickup point, then towards their destination as well. This is seen as a key advantage because location tracking features make it simple to follow drivers' movements at all times — from even across the city and state as well. 
The live tracking features of these types of apps can even provide consumers with the ETA, or the estimated time of arrival, of the cab they have booked. Additionally, it enables users to communicate their travel location with their friends and family while on the road. This being said, people feel safer and more trusted.
This, thus, results in the ride booking company gaining from higher customer satisfaction, increased efficiency, and lower operational expenses.
Transparency
Apart from on-demand booking and the ability to track the ride's location in real time, one of the key qualities that clients look for in ride booking apps would be transparency. Before scheduling a ride, customers have access to information on drivers' profiles, including their age, experience, ratings, and cost.
And given that you are given the chance to look through the prices of the ride before you book them makes it efficient for you to compare the costs of travel from different modes of transportation. Typically, taking a regular cab will cost you much less than taking an on-demand taxi. As mentioned, before booking your ride, you can get an idea of the price. For this, there will not be any unwanted price haggling between the passenger and the driver. All thanks to these developed ride booking apps.
Higher Visibility
Using ride booking apps to hail cabs, taxis, and even motorcycles is convenient and interesting for most people. As long as the app is installed on the passengers' devices, you can stay in touch with them using the same application as well.
While updating the application on a daily routine, the number of loyal customers can have an excellent chance to increase. Actually, compared to local taxis, ride booking apps are more commonly used by tourists traveling to other locations. This allows these applications to have more visibility by connecting to more customers.
Easier and Faster Payment
These ride booking apps also provide passengers with a variety of payment methods. This being said, it is far simpler, quicker, and more practical for them to make their payments using different modes of payment.
Most of the applications like these also adapt to different alternatives to cash payments. Customers who choose the cashless payment can use their debit or credit cards, or whatever banking platform they intend to use in paying their fare. For this, because the customer does not have to worry about carrying cash the entire time, the ride is even better as a result.
24/7 Service
Ride booking apps are also available 24/7, as long as there are drivers and cabs available within the area. For this reason, when traveling at odd hours of the day or night, such as on a flight that leaves at 2 in the morning, this can be useful. Booking a ride at this odd time makes it harder to obtain a taxi nearby.
Key Takeaway
The future of transportation is likely to alter drastically, thanks to ride booking apps that were developed out of the advancements in the digital realm. They are definitely here to stay, especially in the transportation industry. An app like this actually helps businesses win a competitive edge over traditional taxi services. It is even evident because of the different advantages it provides to people.