Legal
Property Lawyers: What They Do and Why You Need One?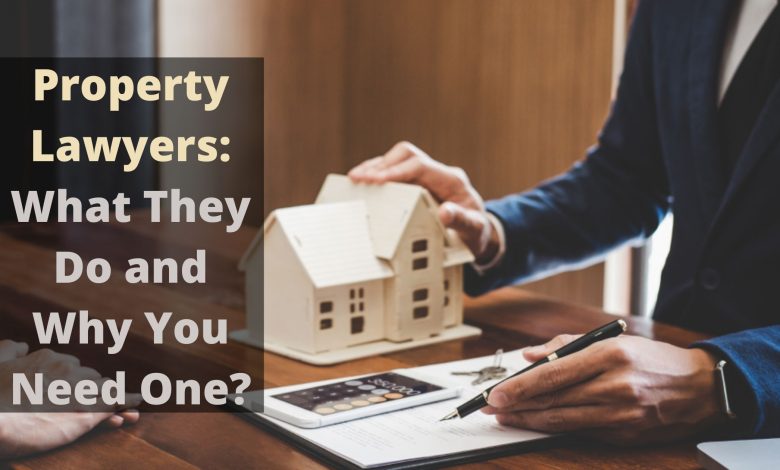 Buying or selling a property demands knowledge of the real estate terms, regulations and processes. Different tasks are involved in the property trade process, such as negotiating transactions, preparing documentation, arranging settlements, etc. For this reason, most people opt for the services of property lawyers for hassle-free closure of deals. To provide you with more clarity on the roles and responsibilities of the property lawyers, we have mentioned some key points below. So, let's check them out:
Key Responsibilities of Property Lawyers
Providing Legal Advice
Buying and selling a property involves numerous legal formalities such as preparing contracts, paying the taxes and charges, inspecting the property, and much more. Managing all these things on your own is not recommended as there are chances of a mistake. Some of the common ones unknowingly violate a law, pay more than the standard price, buy defective property, etc. A property lawyer's legal advice is highly important for protecting your rights in your best interest. 
As these experts have in-depth law knowledge, they can help you get the most value by buying or selling an estate. For instance, they can suggest the right approach to get approval in less time or a method to avail subsidy on taxes and other government fees. Moreover, they make sure that all the tasks are performed while remaining compliant with the laws of the local authorities.
Avoid Property Related Issues & Manage Litigations
Many times people end up buying a property that has some issues. Either its property title is in the dispute or the infrastructure has some defects. One can avoid facing such issues by consulting by hiring a property lawyer in advance. But, still, if you are stuck mid-way with a problematic property deal, taking legal action is the next step. With the help of an experienced property lawyer, you can facilitate litigations and get your issues resolved.
Such professionals take charge of the respective legal matter on your behalf and ensure that the case outcome is in your favour. For instance, if the seller hid some defects in the property, the lawyer will either facilitate a compensation amount or get the particular section repaired. This way, you can minimise the financial loss you would have to bear otherwise. 
Negotiating With Real Estate Agents
A legal expert such as a property lawyer or a conveyancer helps clients deal with real estate agents effectively. Usually, most buyers and sellers don't have enough legal knowledge. That's why the agents try to manipulate them for their benefit. However, property lawyers save clients from such a situation.
They interact with the agents on their behalf. As they are knowledgeable about the domain, they have an idea about the property prices in the respective area. As a result, property lawyers ensure a profitable deal for you, whether you are buying or selling a property. 
Having Detailed Knowledge of Local Property Laws
Property rules and regulations vary from one location to the other. For this reason, these lawyers specialise in the property laws of the particular location where they operate. If you want to buy a property, they can assist you with the best options in the areas according to your budget. On the other hand, if you want to sell a property they can help you get the best market value for it. 
Moreover, during the buying or selling process, these experts help you stay compliant with the guidelines issued by the local authorities. They already know the potential mistakes owners or buyers make while closing a deal at that particular location. So, they help you avoid any irregularities, which not only saves time but eliminates the possibility of violating a law. 
Why Do You Need A Property Lawyer?
To Save Time and Money
The real estate trade involves huge financial transactions. Therefore, it is crucial to be careful while paying taxes, mortgages, and government charges. Property lawyers help you save on expenses by keeping a check on the transactions. Moreover, they help close the deal in less time as they are familiar with all the steps.
To Avoid Legal Issues
It is common to unknowingly break some laws when you don't have any idea about the legal terms and processes. With the help of a property lawyer, you can stay stress-free as all the formalities are completed while staying compliant with the rules and regulations.
To Get The Documentation Prepared
A major part of the property trade process is documentation. Whether there is a requirement to prepare a detailed contract or curate an ownership document, property lawyers complete the respective process on your behalf. 
For Research and Inspection
Property lawyers inspect the respective property and ensure there are no construction defects and that the local authorities rules and regulations are followed. Moreover, they research and find out the best deals for you at a particular location. 
Conclusion
After going through the above points, you should have got clarity about the importance of property lawyers. They make buying and selling the property a simple and easy task. However, to hire the most knowledgeable and experienced property lawyers, you should look for a reputable conveyancing firm in your locality. You can find one with the help of a simple Google search and get effective property settlements.