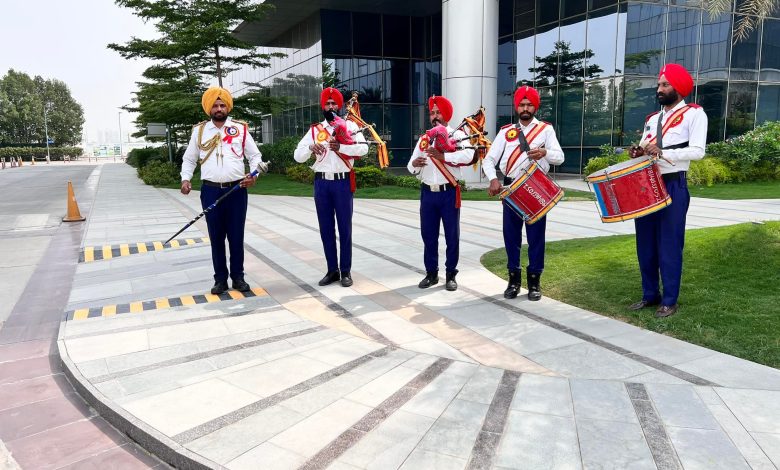 Bespoke Corporate Events Tailored to Suit Your Organisation's Needs
Planning a corporate event can be a stressful responsibility for anyone, whether you're a supervisor, a staff member, or an event planner. Organizing this type of activity requires keeping track of different organizational elements and putting together a strategy to best suit your needs. But with a little planning and practice, you can be sure to create an event that is enjoyable for all with minimal stress for you.
Notify your colleagues about the upcoming event
Inform your work colleagues that you will be planning a company event and invite people to assist you in the organizing of it. You might consider sending out an email to all of those invited, putting up a bulletin in the breakroom, or even creating an event on various social media platforms. You may also want to approach some people personally.
People are not always quick to volunteer, but a personal invite might have more traction, especially if you emphasize the specific skill that you wish to utilize by selecting that particular person.
Event management company
Some people are good at organizing details, while someone else might be particularly good at baking tasty treats for the party. If you have someone in mind that you specifically want to ask to help, try saying something like, "John, I was really impressed with the way you helped organize the activities at our last function. I was wondering if you might consider helping in the same way for our upcoming event?"
Arrange a meeting to discuss the company event planning agenda
At this meeting, you should divide the various steps into committees, such as venue, food, entertainment, and decorating. Assign each committee a leader who you feel is the most capable out of your volunteers. Each leader should then pick a team, of at least one other person, to assist them from the remaining volunteers.
Don't detach yourself from the planning process
You delegated the tasks so you didn't have to get lost in the shopping end of these areas, but you have to take part in the decision-making process – especially when it comes to choosing and buying. Get involved with all the committees, and remain in charge of the budget. Make sure each committee runs costs by you before making any purchases. Let committee members handle the small stuff, but make sure they know to consult you on all larger decisions.
Organize follow-up meetings periodically
Have these meetings until the date of the company function. Arrange for one of those meetings to be at the chosen location so that all the committees can make sure that their part of the plan works in conjunction with the event as a whole.
Determine the business purpose of the event
Consider what goals you want to accomplish for the business by hosting this event. Is the purpose to draw in more clients? Or maybe your goal is to develop stronger relationships with business partners. Whatever the reason, it's important that you have it in mind from the beginning so that you can keep this goal as the motivating factor whenever you make decisions about the event.
Choose the venue
This is one of the most important steps in planning an event for your company because the location will really set the tone for the whole event. Consider the scale of your event – will it just be the people in your small office, or will the event be catering to an extended business crowd? Depending on the size and scope of the event, you may be able to host it at your workplace. If you have a large conference room, this could be a cost-efficient way to plan the event.
Plan the refreshments
Once you know how many people you will be inviting, you can start planning for the food. You need to figure out what kinds of food you want to serve and how much of it to get for the event. These considerations largely depend on what time of day your event will be held.
Promote the event
To get the turnout you want for your event, you might want to consider promoting it on social media. You could create a Facebook event and invite people that way. You could also tweet about it from your company's Twitter account. All of these are great ways to spread the word about your company's upcoming event.
Treat sponsors accordingly
Sponsors are the people who made your event possible, so you'll need to treat them appropriately. This means possibly inviting them to the event, ensuring that they have a good time while they are there, and giving them front row access to anything happening at the event. You'll also need to thank your sponsors publicly at the event.
Thank those who helped organize the event
Remember to thank all your volunteers for their help organizing the company gathering. Write personal cards recognizing their individual contributions. This is a good way to help make the whole planning process as pleasant as possible.
Showing your appreciation will most likely motivate your helpers into assisting you again in the future.