Real Estate
Renting Vs Buying: Which is Better For Your Wallet?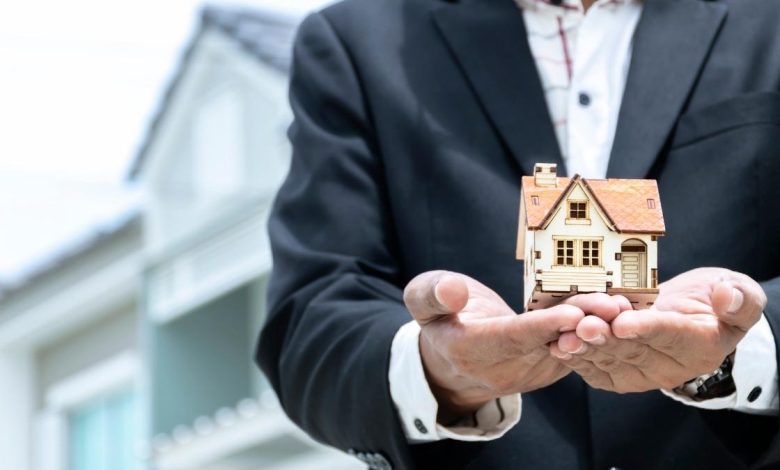 Should you rent or should you buy? Which of these options is going to be easiest on your wallet? In this post, we'll look at the most important things to think about when deciding whether to buy or rent a house. We will also look at the reasons why renting might be a better choice for you and why it might be a better choice for other people.
We'll also bust some common myths about renting vs buying a house, so you'll have more information to help you decide which path is best for you. Just like people have myths about mortgage loans that need to be busted. Continue reading to find out everything about the benefits and drawbacks of renting versus purchasing a property for yourself!
How Much Money Will I Save If I Rent Instead of Buying?
You can lower the amount of tax you have to pay by, for example, taking interest payments and other costs out of the amount of your income that is taxed. Also, if you rent instead of buy, you can save money on both the monthly payments and the initial down payment.
On the other hand, buying a house comes with a lot of benefits, such as the security and peace of mind that come with owning a piece of property. Before you sign anything, you should make sure you know everything there is to know about each rental property.
Certain rentals may have additional fees or taxes that have a big impact on your total revenue. So, how will you decide? It all boils down to deciding what is best for you and your bank account in the long run.
Important Points To Keep In Mind
Before choosing whether to rent or buy a home, there are many crucial factors to consider. First and foremost, you should give some thought to the location and the degree to which certain places are accessible to your place of employment, various modes of transportation, and other facilities.
How do you like to live? Do you prefer living in a crowded or quiet neighbourhood? This is a crucial question to ask yourself when shopping for a house. It's time to start thinking about your budget once you've gained a clearer idea of what it is that you desire and what you can afford.
Think rationally about the sort of house you can afford that will also fulfil your requirements and stay within your price range. If you forgot about your price range and need some money, you can also go for money lender loans. Keep in mind that buying a house is a long-term commitment. Before making a choice, you should give thorough consideration to all of the benefits and drawbacks associated with the option.
If you want to see a return on your investment as soon as possible, buying could be your best choice. However, if you are unable to make the long-term commitment necessary for house ownership, renting may be the more financially prudent choice. Make sure you have reasonable expectations regarding the responsibilities that come with renting or purchasing a property; it's no simple feat to be a landlord or a homeowner!
Think about your current way of life and how quickly you could adjust to new circumstances if your priorities in life were to shift at some point in the future.
So, should you rent or buy? That is dependent on a number of factors, including the choices you have for your lifestyle and your financial situation. But, at the end of the day, it is always a good idea to talk with a real estate agent who can help you make an informed selection. They can give decision-making information.
Benefits and Drawbacks: Buying vs Renting
When it comes to deciding whether to rent or purchase a property, there is no clear-cut answer. Instead, the choice needs to be made in light of the individual's unique circumstances and preferences. When making this choice, you should give careful consideration to the following five critical aspects:
Your existing lifestyle and financial situation
Your perfect setting
The duration of time you plan to stay in your current residence
What are the numbers of houses to sell now?
If you want to remain in your existing home for at least five years, purchasing rather than renting might be the most cost-effective choice for you, given the current market conditions. On the other hand, renting can be a better choice for you if you have a transient lifestyle or if you are interested in purchasing real estate that is in great demand.
It is important to keep in mind that purchasing a house may end up being more cost-effective for you in the long term. However, you may have to accept making larger down payments and waiting for longer periods for in-demand properties. Before selecting a choice, it is important to remember that it is in your best interest to take your time and consider all options carefully.
Conclusion
After making the decision about whether to buy or rent a house, the next step is to have an understanding of the primary considerations that will guide your decision. You will be more able to make an informed decision and save yourself time, money, and stress in the future if you read through the blog first. We appreciate you taking the time to read this, and we have high hopes that the material has been of some use to you.
FAQs
When looking at houses currently on the market, what are some important considerations I have to bear in mind?
You should always ask the seller for a history of the property, check with the city or county to see if there have been any code violations and be sure you acquire an inspection report.
Before placing an offer on the house, you may also research the property using online sites such as Zillow.